Meet Our Teachers and Counselors
We are a team of highly qualified and experienced teachers and mentors who believe that with strong academic and psychological support, every student can maximize his/her full potential.

Ms. Jun
Founder of 7EDU
Head of Counselors
17 Years of Experience in Counseling
Jun is an expert in helping students explore their academic and extracurricular interests, and develop customized plans to build an outstanding portfolio for their college applications.
Dr. Yan
Co-Founder of 7EDU
Postdoc Researcher, Medical Informatics, Stanford University
Ph.D. in Industrial Engineering
Head of STEM Counselors

A tenured college professor, a former postdoc at Stanford University and data scientist at Coursera.


Dr. Lucian
Ph.D. in Communication Studies Experienced Counselor

As a former department chair, a tenured professor, an academic advisor, and an admissions committee member of undergraduate and graduate programs at George Washington University, Dr. Lu has years of experience in mentoring students and a proven track record in sending students to the top schools.
Ms. Aimee
B.A. from UCLA
Master of Humanities from the University of Chicago Studied law at Duke University Experienced Counselor

Aimee has a Bachelor of Arts from UCLA, a Master of Humanities from the University of Chicago, and studied Law at Duke University.
Dr. John N.

Ph.D. in English Literature
Tenured college professor
With a Ph.D. in English Literature and over 10 years of hands-on classroom experience, Dr. Nieman has an enduring passion for helping students master every facet of language-based testing challenges.

Dr. Anthony

B.A. in Linguistics, Yale
M.A. & Ph.D. in Linguistics, USC Experienced Counselor

Dr. Anthony has 25+ years of academic experience, helping many students prepare for various standardized tests (e.g., SAT, ACT, ISEE, GRE, GMAT, LSAT, and AP English) and is passionate about bringing out the best stories for students in their college applications.

Mr. Clint

Bachelor of Philosophy from Harvard University
Experienced Counselor
Secure Admissions across top universities


Between his studies at Yale and Harvard, Clint became an internationally published playwright, poet, and philosopher. He was awarded Harvard's Artist Development Fellowship in 2009 and was also one of only 100 Harvard College students selected for the Harvard Business Leadership Program in 2010.

Dr. Mitchell

Ph.D. in Mathematics, Texas A&M University
B.S. in Mathematics
9+ years of experience in teaching


Dr. Mitchell is a mathematician with 9+ years of experience in teaching math to students ranging from high school to college levels. As an AIME qualifier twice during his high school, Zach also enjoys coaching students with math competitions.

Mr. Lorry
B.A. in English & Communication, University of Illinois

Lorry is an experienced High School and Middle School English teacher, who also has an extensive background teaching high school seniors how to prepare for college entrance exams such as the SAT and ACT.

Ms. Mary

Bachelors in Biochemistry

As an eager high school freshman, Mary got her first job teaching her peers as a math teacher. More than 10 years later, her passion for educating others has continued and expanded, now including subjects like physics, biology, chemistry, SAT, ACT, and AP test prep, just to name a few. She earned her bachelor's degree in biochemistry and her undergraduate research focused on taste quantification.


Dr. Jing

Ph.D. in Chemical Engineering
M.S. in Cryogenics Engineering
B.S. in Applied Physics
Dr. Jing is a highly qualified educator with over 15 years of teaching experience at both the high school and college level, including Advanced Placement courses in calculus and physics. 100% of his students earned a 5 in the AP Physics C exam while 80% achieved a high score of 800 in the SAT Math 2 exam.

Dr. Cecilia
Assistant Professor, University of West Florida
Post-doc scientist at UC Berkeley
Ph.D. in Mechanical Engineering
Dr. Cao has published almost 20 papers in famous academic journals and she is a well-respected guest speaker at MIT. As an interdisciplinary scientist, an artist, and a national athlete, Dr. Cao is passionate about discovering a beautiful relationship among Science, Art, Sports, and Humanity.

Mr. Collin

B.S. in Physics
Master in Teaching
Teaching certificates for Physics & Math
Collin has 11 years of teaching experience as a science and math teacher at the high school and middle school levels, as well as experience as a college math teacher, a student-teacher, and a small group leader. He has created a curriculum for A.P. Physics, and middle/high school science and math.

Mr. Colin M.

Colin has a BA in Foreign Affairs from the University of Virginia and a Master's degree in Political Science from Washington University in St. Louis. Along with History, he has taught Economics, International Relations, Geography, and Government for the last seventeen years at various levels of private and public education. As a former Vice-Principal and History Department Chair, Colin has extensive experience in curriculum development, administration, and academic consulting.
Ms. Michelle

BS and MS in Electrical Engineering & Computer Science, UC Berkeley
CA Math teaching credential
Former Principal Hardware Engineer, Oracle
Michelle persevered to earn her BS and MS in Electrical Engineering and Computer Science at UC Berkeley, and she worked for over 25+ years as a Computer Hardware Design Engineer.

Mr. Jonathan

Master of Arts in Education, UC Davis
B.S. in Psychology
Multiple Subject Teaching Credential

Jonathan has a B.S. in Psychology with a minor in Education, a Master of Arts in Education, and a Multiple Subject Teaching Credential from the University of California, Davis.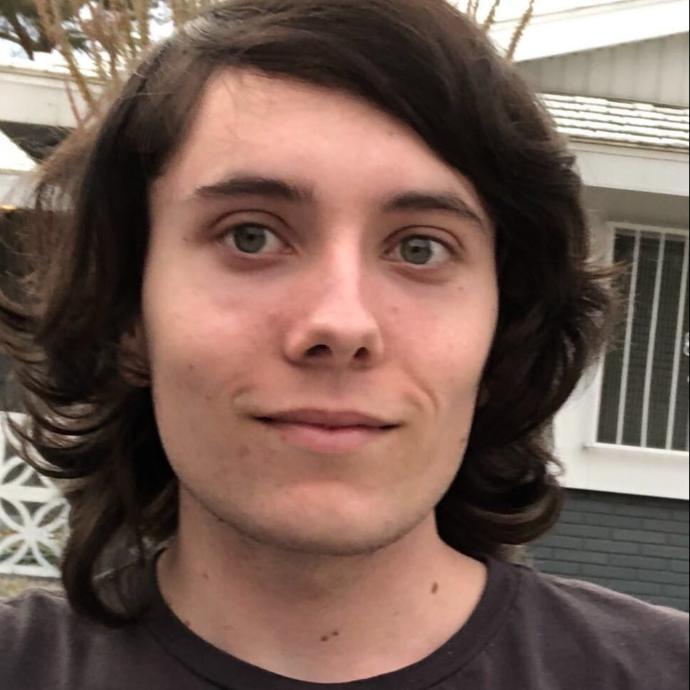 Mr. John R.
John graduated Cum Laude from San Diego State University with a B.S. in Computer Science, primarily focusing on Computer Security and Systems Administration. Throughout his education he frequently ran demonstrations for classmates who had difficulties with course materials, ensuring that everybody could pass. Core values that John emphasizes while aiding others in an academic environment are intrinsic motivation, fun, and a robust understanding of the material, all with the intention of making the learning process enjoyable.

Ms. Keka

M.S, Physics

Ms. Keka Kar has a M.S. Degree in Physics. She is a veteran teacher of Physics and Chemistry for almost 20 years. She has taught various science subjects to high school students, including AP Physics and Chemistry.

Mr. Darius

B.A. M.A. in Education, Stanford University

Darius obtained a Bachelor's, Master's, and teaching credential from Stanford University. Having worked with young people for more than 10 years, he is currently teaching English Language Arts at a college preparatory high school in the San Francisco Bay Area.

Mr. Kapil

An alumni of the USC Marshall School of Business
9 Years+ of Professional Teaching Experience
Kapil is an alumni of the USC Marshall School of Business, where he graduated magna cum laude. He has been teaching public speaking, reading, SAT & ACT for over 9 years, and he also specializes in the entire college applications process.

Mr. David

David has a B.A. in History from California State University Stanislaus and a Single Subject Teaching Credential from Chapman University. He has taught social studies, for 23 years in public schools and has extensive experience working with students of diverse backgrounds and learning needs. Besides teaching core academic content, David focuses on motivation and encouragement to help students achieve their full potential.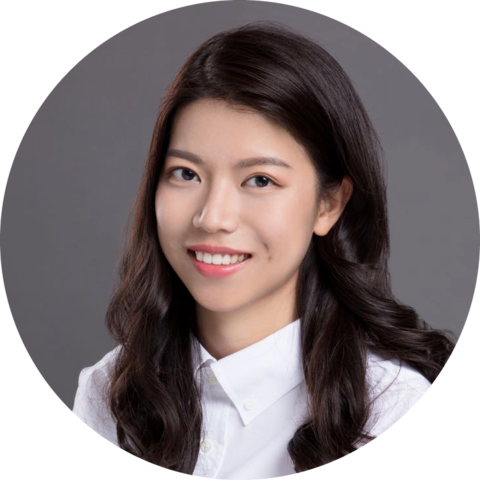 Ms. Chen

M.A USC
M.S Johns Hopkins University
Former NACAC Counselor
Ms. Chen has years of experience working with students from different academic and multicultural backgrounds. She values students' differences and empowers them to explore their full potential. Ms. Chen has helped hundreds of students to top-tier colleges with her extensive knowledge in admissions data and higher education.
Ms. Sarah

Master in Fashion Design
School of the Art Institute of Chicago
Sarah has rich experience in teaching Art and Fashion Design. She has been helping students entering top universities and art schools with outstanding art portfolios. She is passionate about guiding students to understand design and use efficient methods to solve problems.

Ms. Jing

Master of Architecture from Cornell University
B.A. in Economics from Columbia University
Experienced Art Counselor
Jing has extensive teaching experience in college and teaching art + designing portfolios. She helped 100+ students entering the top 30 universities with art-related majors.

Ms. Chandel

Chandel is an energetic mathematician interested in educating others in what she has a true passion for MATH! With B.S. and M.S degrees in math, she is currently pursuing her Doctor of Philosophy in STEM Education from the University of Texas at Austin.

Mr. Julian
Julian has a B.S. in Humanities and Engineering from MIT, joint majoring in Environmental Engineering and Science, Technology, and Society. He has experience in teaching a wide variety of topics, and is passionate about mentoring students on their passion projects.
Ms. Kim H.

Kim has a Masters of Education from the University of North Florida. She has 14 years of teaching experience working within the public school system which allows her to work with students of diverse backgrounds. During her time in the public schools, she has taught K-5, 9th-12th grade ELA, AVID, SAT/ACT test strategy classes, along with helping students with their college and career preparations.

Ms. Louise

MA Foreign Language Application (English & French)
BA Polymer Material Science
Former New Oriental Teacher
Educated in both science and literature, Louise started a career in education in 2009, specializing in language-related courses as well as AP science-based courses.